Our Soaps
Our soaps are made with natural ingredients in many different scents, as well as other ingredients such as activated charcoal, oatmeal, dried herbs, coffee grounds, and even beer. Some bars are left unscented. Below are listed some of our most popular bars.
Check out these additional varieties:

I want to tell you a little story. I was deployed to Iraq for the equivalent of 30 months. During that time I showered when I could. I got so used to showering as a simple necessity and not out of enjoyment. Not to erase the stress of the day, not to wash off sweat from A Hard Day's Work. I came home and went back into my regular routine. People take advantage of the fact that they can shower when they please. For as long as they want. With whatever soap they want. And Iraq, we used whatever came in our care packages. A few months ago, I stayed at a little cottage at Grandview cottages. It was during that stay that I was introduced to your soap. Who knew that such a small gesture could change so much. Now as a civilian, I look forward to my shower. I look forward to washing away a hard day. I look forward to washing off all of my daily stresses. With your soap. I won't use anything else. I want you to know that your soap literally, changed my life. That may sound ridiculous, but anyone who has been where I have been would understand. So thank you. Bianca Foreman-McKenna
Essential Oil Soaps
Essential Oils are extracts of the natural oils in plants. Essential Oils are therefore 100% natural, and the best ingredient to make many of our wonderfully scented soaps while still having a 100% natural bar. Below are listed some of our most popular essential oil bars.
Check out these additional scents:

Fragrance Oil Soaps
Fragrance Oils are made synthetically. This allows many more delicious scents than are available with Essential Oils, and they are also less expensive, though just as luxurious.
Even more scents:

Scent Free Soaps
These soaps have no added scents. Perfect for sensitive skin and noses, yet still has all the nutritional benefits and the smooth silky feel provided by the goat milk in the soap.
Additional Unscented Soaps:

Soaps by Category
Browse our soaps by category to help you find just what you're looking for. Categories include:
Seasonal Soaps
Throughout the year, we make special soaps to match the season. Fall scents include Apple Alamode and Pumpkin Pie, Christmas season soaps include Candy Cane and Gingerbread Cookies. We often have new seasonal scents every year.
Additional Seasonal Soaps:

Lard Free Soaps
If you have an issue with lard or an ingredient in any of our other soaps, consider one of these soaps made with a variety of ingredient sets, none of which contain lard. These soaps perform well and still contain our goat milk just like our other soaps, which give them their smooth silky feel that's great for your skin.
Even more varieties:

More Products
We have a number of additional products available. These include lip balms, skin lotions, laundry soap, and bargain soaps. We are in the process of making more products including new scents and liquid hand soap. Our farm also produces a number of products. Check out our
products page
on our farm web site for information. Connect with us on Facebook, Twitter, or our newsletter to hear when new products are available.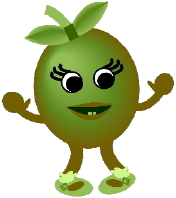 Baby Olive
Our Baby Olive products are specially formulated for those with sensitive skin. They are the perfect addition to any nursery, and an excellent baby shower gift, but also a great choice for anyone who wants an extra gentle product. We use high quality organic olive oil and other gentle ingredients. Olive oil is a gentle moisturizing oil that will gently cleanse and soothe your skin.
Bill and Becky,

As someone who has always had dry and sensitive skin, I've found that living in parts of the world with harsh, and dry climates, has made me particularly excited about finding products that work. My recent discovery of Dixie Soap's "Baby Bum Balm" has been particularly exciting. In the past, Petroleum Jelly was always my go-to moisturizer, being inexpensive and easy to find. When I moved to China, however, and suddenly had trouble finding it, I decided to try to find an alternative. Baby Bum Balm lasts SO much longer, and as a result is very cost-effective for a luggage-weight-conscious traveler. It is more effective as well, so that I do not need to use it [as a lip and hand moisturizer] as frequently. When I was backpacking the local mountains, I realized that it seems the Chinese kids like it too, judging from their love of my skin ;-)

Anna

Custom Soaps and Special Orders
We can provide soap in a variety of custom ways, whole logs, hotel bars, party favors, bulk quantities, wholesale, and more.
Events
We host and participate in a number of events throughout the year to provide learning, interaction, and fun for our customers. These events each have their own unique emphasis. Here is what's coming up:
Marketplace
We love to trade! We have many items available in bulk, we can accept many usable items for our own use or to pass along to others, we have accumulated knowledge about many topics beyond just soap and goats that we'd be happy to share, and we're very open to learning more.
Our soap business and goat farm allow us to purchase many items in bulk that are sometimes hard to find or more expensive to purchase individually or in small quantities. Because of this and because we have a network of stores and farmers markets, this can also reduce shipping costs. Below are some of the items available. We also have certain items we accumulate that we would be happy to pass along to anyone who can use them. Items we regularly have available, with general prices, are:
50 lb boxes of Lard $55-$60 each
35 lb containers of Sunflower/Safflower Oil $50-60 each
50 lb buckets of Coconut Oil $75-80 each
5lb packages of shea butter $18-20 each
2lb bottles of lye $5-8 each
Chicken water feeders
Lip Balm Tubes and Caps
Packing Tape
6x4in shrink film bags
Fight Bac teat spray
Prices listed are approximate. Contact us for current prices. We order periodically from the following Scent/Fragrance and supplies companies:
Brambleberry
Nature's Garden
Candle Science
Rustic Essentuals
Bulk Apothicary
Liberty Natural
Columbus Foods
Soaper's Choice
Paper Mart
McKernan
Uline
NE Cheesemaking supply
Webstraunt Store
Essential Depot
Jeffers
Chattanooga Restaurant Supply
We are affiliates of our web host,
www.emwd.com
, as well as our shopping cart,
www.dansie.com.
Our web page is created by us and uses a Javascript framework to generate HTML, making the underworkings of it very approachable to anyone familiar with the web's basic languages: HTML, Javascript, and CSS. For more information
click here.
We also have various other items available, including Empty 50 lb heavy plastic feed sacks (makes good bags for dry trash or could be used to make hand bags) Available on Ebay here:
Feed Bags on Ebay
We also have a number of other items available from time to time. We'll post them here if we think anyone can use them.
Our farm and soap business produce several additional products that can't be easily shipped, so they need to be picked up in person, or special arrangements made. These products include:
Raw goat milk
Goat Milk Chocolate Fudge
Eggs
Goats
Coconut Oil based Dish Soap without Goat Milk
Liquid Laundry Soap in quart bottles
Visit our farm web site for more details about or farm and farm products:
Dixie Does Alpines Web Site
We can accept donations of certain items which helps us keep the costs of running the farm low. Many things we can use ourselves, many things we pass along to others, and some items we can sell. We feel this provides mutual benefit to all involved.
These things include but are not limited to:
Wide Mouth quart and 1/2 gallon canning jars
wide mouth lids and rings
Gently used children's clothing, boy or girl, any size
Used books (almost any condition as long as they're all together and not dirty or musty)
Other small items in good condition (let us know what you have and we'll let you know if we can use it).
We are looking for someone to help us with our web site. We would like to create a customer login as well as a more dynamic shopping cart.
Contact us
for details.
We have learned a lot about many things, and we love to learn. We are happy to share our knowledge as well. We haveknowledge about soap, goats, and generally running a business, health issues, transportation, the Solar System, and many other interesting topics. Feel free to ask us a question about anything. If we know the answer, we'll try to answer it. If not, it never hurts to ask! And maybe we'll both learn something along the way.
Gift Certificates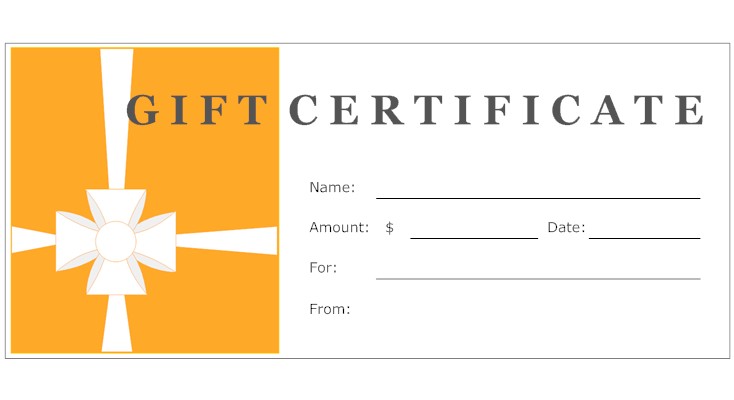 Want to get a gift for a friend or loved one but not sure what they want? Order a gift certificate! Available in any whole dollar amount between $10 and $999. Enter an email address if this is for a friend and we'll notify them. A code will be put into the shopping cart to identify the certificate. We'll email you or your friend once the code is activated. Gift Cards are not discounted with other sale discounts or coupon codes.

Direct Sale Purchase or In-Person Transaction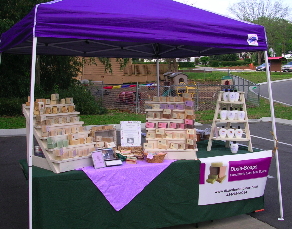 Paypal
Scan the Paypal qr code below with your Paypal App or click on the code to use a credit card without a Paypal account or use Paypal.
Click the QR code to use Paypal buttons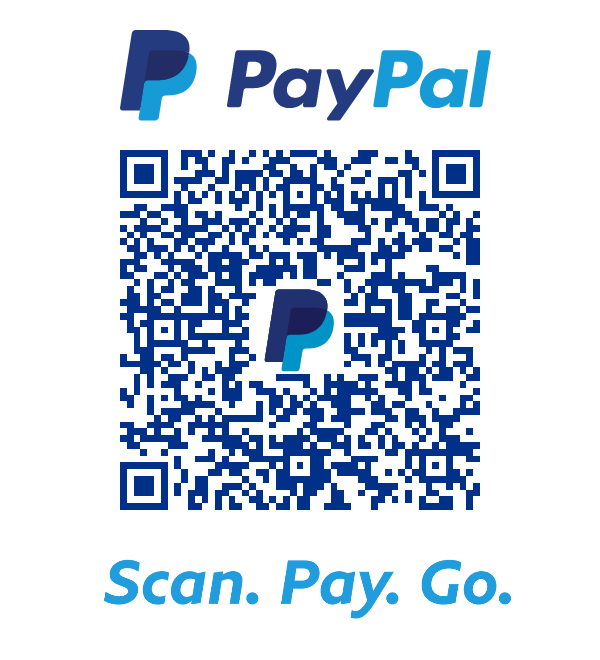 Use our shopping cart to pay with Paypal or a credit card
Paypal.Me:
If you have a paypal accont, use this link for Paypal.Me
Our Paypal Email address is: contact@dixiedoesalpines.com
Cash.App
Our symbol is:
$dixiesoaps
Or use this address:
Use this link
to sign up!
Venmo
Click on the qr code for Paypal above. If you see the Venmo payment option, should be able to use it.
Zelle
Use your Zelle app to send money to
Bill222E@ensingers.com
Zelle has partnered with many different banks. To use Zelle, go to
Zelle
to start. Check their list of bank partners to see if your bank offers Zelle, or download the app.
Don't have cash or check at our Farmer's Market or when otherwise purchasing something directly from us? No problem! We can now accept credit cards through our web site as well as a variety of other payment options. Use this form on your smart phone or other device to enter your total price and purchased items. No shipping charges will be added. You'll be able to pick up your items once your transaction is complete, which only takes a couple minutes.You can also use Paypal.me, Cashapp, Venmo, and Zelle.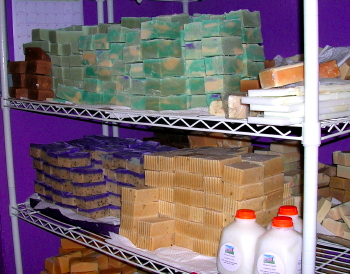 Goat Milk Soap in Bulk
Stock up on soaps, buy in bulk! Orders must be at least 22 bars, and can be up to 42 bars. To order more than 42 bars, order them separately. You can mix and match scents. Bars cost $3.95 each, and you can save even more by ordering unwrapped bars. These bars do not count toward our buy 4 get one free offer, and any other discounts and offers do not usually apply. You can order up to 34 bars for no more than $ shipping within the continental USA. Short distance shipping costs may be even less for up to 42 bars! When shipping is less we will provide a refund. If shipping is significantly higher due to distance, we will contact you. International shipping will be higher. You may also choose the pick-up in person option and save the $ shipping charge. Please indicate in your comments or on the shopping cart page where you would like to pick up your order. Order Here Now:
If you have trouble using this form or want to order soap not listed, please
contact us
for information. If you are interested in becoming a reseller or selling our soap in your store, please
contact us
for information.
Web Site Framework
Our web site is built with HTML5, CSS3, and Javascript. Bill built the framework code developing several features along the way. This framework is available for use by others to build their own web sites. Features of this web site include:
-A multi-level menu bar that works on both tablet and desktop/laptop computers
-Use of javascript to generate templates for repeating data
-A javascript array used as a database containing "normalized" data.
-Taking the concept of using css to separate style information and applying it to javascript code and web page data.
-code that will work for multiple web sites
-A modal pop-up box that behaves itself nicely, easily invoked and easily dismissed
-A picture gallery page with thumbnails built on some of the above concepts
-Displaying sections of a web page that would otherwise be separate files on the server but are instead all contained in one file, reducing the number of files on your server
-Displaying each section one at a time so they're not all loaded into memory at the same time but instead generated on the fly, saving space on the end user's system and making the web site faster. -Implimentation of code that "detects" the backbutton and responds to it appropriately in places where the backbutton wouldn't otherwise work
-A 404 error page not found page that identifies links that were once valid but are no longer valid, providing the end user with a message that is different for each of any number of possible unique wrong URL's
-A 404 error page not found page that also looks like a regular page except for its unique error reporting content, so users can access the menu bar to navigate to a valid page, as opposed to staring at a cryptic text page or some browser generated message
-A popup menu that provides an alternative to the < select > html tag.
-responsive design
-Features such as marking an item low or out of stock, adding variations, setting a featured item,
-Lots of room for flexibility
-behind the scenes code for generating printed labels for your products
-Works well with the Dansie Shopping Cart
This framework is available for sale. I will send you all the base files to make it work, along with a file with instructions on how to set everything up. I will also include a 1 year service plan to fix anything that doesn't work as advertised. I can also provide additional support and add requested features for an additional pre-arranged fee. This framework does not do certain things. They include but are not limited to:
It does not provide a shopping cart, however I have designed it to work with the dansie shopping cart.
It does not provide user/customer login. I am actually looking to add this feature but am not sure how. If you know, please
contact us
.
I do not make any other warranties for fitness for a particular purpose or any other guarantees.
Coronavirus Covid-19 Note:
Be sure to check with each vendor to verify that they are open, how they are operating, hours, and any other changes.
Our Soaps are available in Dayton, Athens, Ooltewah, Dunlap, Grandview, Chattanooga, Powell (near Knoxville), as well as some locations outside Tennessee.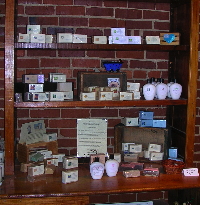 Dayton, TN
ArtCrafters Inc
1356 Market S.t
The Gathering Place
1435 Market St
Both of these stores are on Market St. in downtown Dayton, just a few blocks south of the courthouse.
View Map
These two locations have a wide selection of our goat milk soaps available.
Naturally A Deal Discount Food Co-Op at Westminster Presbyterian Church
1161 Hiwassee Hwy, (Hwy 60).
View Map
This is a once or twice a month event where pre-orders can be picked up with no delivery charge. Pick-up times and days fluctuate. Contact us or follow the Naturally A Deal Dayton Pickup facebook page (link above) for exact times and other updates. We can bring any product we have in stock to this location if given advance notice. You can also place orders for pick-up through other locations served by Naturally A Deal including Athens, TN, several locations in central Alabama, Western Florida Panhandle, North Carolina, Lynchburg, VA, Ohio, and western Michigan. Contact us for details regarding pick-up. For a list of locations,
click here
for the Naturally A Deal locations web page.
American Pride Produce Market
3333 Rhea County Hwy.
Across from Dayton Church of God and The Church of Jesus Christ of Latter Day Saints on Rhea County Hwy. (US 27), south of Lowes and north of Wal-Mart.
View Map
This location carries some of our most popular goat milk soaps.
Farmers Market Notes
Concerned about Covid-19
when shopping in stores? Shop outside! Dixie Soaps comes to 2 farmers markets each week. Many other vendors at each market provide a wide variety of items to choose from.
Product availability
We bring virtually all our products to each of our farmers markets each week, and can bring special orders if given advance notice.
Chattanooga, TN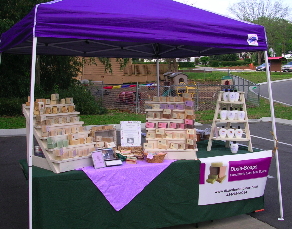 Brainerd Farmer's Market, Every Saturday, year round. 10am-noon April-December, 11am-12 noon January-April. Located at Grace Episcopal Church on the corner of Belvoir Ave and Brainerd Rd. in the lower parking lot. Winter hours start the week after the Bizarre Bazaar. We are there every week except during winter. Watch our facebook page and Brainerd Farmers Markets email for when we expect to be there.
View Map.
Vinterest Southside
, 2121 Chestnut Street, Chattanooga, TN 37408. This location features most of our products including all our most popular soaps as well as a variety of others, felted soaps, lotions, dryer balls, and more.
View Map.
Edith's Emporium
, 1914 McCallie Avenue, Chattanooga, TN. This location has some of our most popular items. See their
Facebook page
Visit their store:
View Map.
Nutrition World
, 6201 Lee Highway, Chattanooga, TN. This location features some of our best selling essential oil scented soaps and some of our felted soaps.
View Map.
Rt. 153/Hixson Most Saturday afternoons we drive up Rt. 153 after our morning market, usually between 1pm and 3pm. We can make deliveries along this route if you contact us ahead of time with your order.

Ooltewah Farmer's Market
, Ooltewah, TN: Thursdays 3-6pm, at the Ooltewah Nursery, 5829 Main St, Collegedale, TN. Every week, year round, except special schedules for Thanksgiving week, the week after Christmas, and when another major holiday falls on a Thursday (such as 4th of July). Winter hours are 3-5pm, November through March. Between New Year's and March, we are there approximately every other week. Watch the market email and our facebook page for details.
View Map
Ringgold, GA
Joy's United Gift Shop, 77 Tennessee St. Ringgold, GA 30736
Facebook Page
Cleveland, TN
(Not currently operating) Check into Cash Employee Farmer's Market, 201 Keith Street in Cleveland, TN
in the "Swiss Alley", a hallway with an entrance facing toward the Social Security Office on the other side of the parking lot. This market is currently
not operating
If you are interested in seeing this market happen, please contact us.
View Facebook Page
When this market was active in 2019, it was held once a month on Fridays, 11:30am-2pm. It featured a variety of vendors including the cupcake club, 2 Angels Mushrooms, and Dixie Soaps with all our usual products. The employees of Check-into-Cash were very supportive of this market, and our products sold well there.
Grindstone Gardens
1588 South McDonald Rd, McDonald, TN (near Cleveland, TN)
Carries some of our most popular soaps, some lotions, and also has fresh fruits and veggies such as sweet corn, and watermelon. Open seasonally, summer afternoons: 1-4pm. Closed on Saturdays.
423 310 3693
Dunlap, TN
Phillip & Cindy's Natural Teas, Spices, Herbs and Honey
Facebook page
. 15781 Rankin Ave, Dunlap, Tennessee.
This location carries a wide variety of our most popular scented and unscented goat milk soaps. Natural Affinity Soap, 131 Cherry Street in Dunlap TN.
Web site: naturalaffinitysoap.com
or
Facebook Page
or
View Map.
This location carries some of our fragrance scented soaps and sometimes our felted soaps.
Grandview, TN
Grandview Mountain Cottages https://www.grandviewmountaincottages.com. This location is currently transitioning ownership. Contact us for details. We will relist this location when they are back in business.
Knoxville, TN
Naturally A Deal
delivers discounted and close-out food items to locations up and down the east coast. You can place orders for pick-up at locations served by Naturally A Deal including Athens, TN, Dayton, TN, as well as several locations in central Alabama, Western Florida Panhandle, North Carolina, Lynchburg, VA, Ohio, and western Michigan. Contact us for details regarding pick-up. For a complete and updated list of locations,
click here
for the Naturally A Deal locations web page.
Gatlinburg, TN
The Nelson Farms, TN Store
170 Glades Road Gatlinburg, TN
View Map.
This location carries mostly our striped felted soaps.
Bedford, PA
Hospitality Spring Farm
2406 Younts Road, Bedford PA 15522. This location has lotions and felted soaps.
Medford, OR
MaryJane's Attic, 259 E Barnett Suite A, Medford, OR 97501. This location has mostly our lotions.
Facebook page
Save on Shipping:
we can bring orders to our farmer's markets with no shipping charge. To pick up at a farmer's market, just order and pay online, then choose "Bring to Market" under "Shipping and Handling" on the shopping cart page, and indicate which market you'll pick up at in the comment box on the next page. We can sometimes deliver soap to our distributors as well, but please
contact us
first to confirm.
Your Town, USA:
Add your store to this list!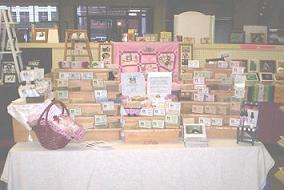 This photo was taken at the Lynchburg Community Market Heritage Crafters Gallery when we sold soap there before the move to Tennessee. We are looking for more resellers. To get our soap in your store
contact us
for information.
Shopping Cart
Buy 4 regularly priced bars, get one free! This discount is automatically applied.
Cart Options
Coupon or Gift Certificate



Contact Us
If you need any additional information, please contact us.<script>
contact @ dixiesoaps.com (remove spaces)
. You may click on this link to open an email in your email program.
434-944-0294
Or you may use this form to send us a message
Message Sent! We will reply to you shortly, usually within 24 hours.
Thank you for your payment!
Your payment has been received. Thank you!
Return to Payment Page